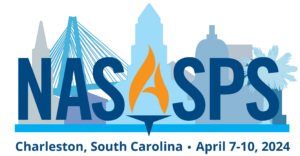 Save the Date for NASASP's 2024 Annual Conference
NASASPS is excited to welcome you to Charleston, South Carolina for the 2024 Annual Conference, April 7 – 10, 2024. This year's conference will highlight a variety of issues most relevant to higher education regulators and stakeholders. More information about the conference, its location, and its highlighted themes will be released in the coming months.
The Call for Proposals is now open! Click here to learn more and submit your proposal.
If you have any questions about the 2024 NASASPS Annual Conference, please contact Matt Grayson.